Try with us!
How to learn, not study?
The third textbook is coming to an end, and you still hesitantly say "JA!" to "Sprechen Sie Deutsch?"
Familiar?
On our portal, you will find video courses tailored to the needs of our students. Whether you need an express course or a detailed course at your level, essential exam tips, or comprehensive preparation - the choice is yours!
Assistance in learning German
Telegram Channel Ampel
Often we hear: "Is this a language exam or an IQ test?"
Yes, to pass high-level exams, you must not simply "translate," you must feel the language. Your advantage will be a pure German worldview, understanding the topics discussed every day. Achieving this is easy and, most importantly, free! Thanks to our Telegram channel Ampel, where you will find links to articles in German-speaking press with current topics of today. No adapted texts, only authentic German!
*Ampel - traffic light (because if you understand these topics - Germany will give you the green light!)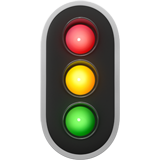 They already have a certificate, what about you?
Reviews about our courses
"

I ended up with Alina in an attempt to urgently learn the basics of German before moving to Germany, and so far, I haven't encountered a better teacher, even after changing several schools in Hamburg.
"

I want to express sincere gratitude to the teacher Alina Zakrevska! I don't know about others, but she quickly found an effective teaching approach for me, making the lessons very productive.
"

With the professional help of my teacher and my dedicated learning, WE DID IT! The starting trampoline is successfully set, and I finished with a certificate in my pocket.
"

Alina, danke für den Unterricht und für die Arbeit! In weniger als einem halben Jahr habe ich das A2-Zertifikat bestanden...
"

Alina is exactly the type of teacher who is truly passionate about her job to the extent that she is eagerly willing to share her knowledge and experience with her students...
"

A big thank you to Alina for the German language foundation she provided me within a limited time! Thanks to the intensive course, I can easily communicate on everyday topics and sustain a conversation in Austria.
The exam worth several hundred euros is needed as of yesterday. There's neither time nor money to retake it multiple times, hoping for luck.
You can test your skills and sharpen your expertise on our portal. You will immerse yourself in the atmosphere of exams and attempt it as many times as needed, gaining results, experience, peace of mind, and the confidence that you can do it!